We met, we talked and we ate, ate and ate..



Restoran Murni, SS2
Kedai William, Petaling Jaya
A&W, One Utama

San Francisco Steakhouse, Subang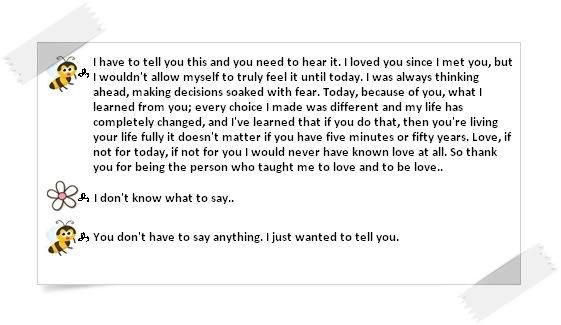 One of the most memorable dialogue in

If Only





Have anyone here ever watched

If Only

movie?





If Only

is such a romantic movie. I simply love this movie. I watched it with my bestfriend few months back, and have been watching it constantly ever since. Besides

'A Walk To Remember', 'If Only'

would be one of the best movie i have ever seen. I recommend this to those who haven't seen it.

Ok, i feel hungry now. Chiow!